13 May 2020
Aspen from a Distance
As of this writing Pitkin County has a Safer at Home order in place and the Aspen Alps is still closed. We are taking reservations for the summer with our worry free policy. Please take a look here for more information, To keep up to date on any news in regard to COVID-19 in Aspen, please visit this website from Pitkin County. 

We look forward to seeing you when Aspen has opened up again and it is safe for you to stay here. Read this great blog on all fun outside activities in Aspen. 

Start planning your next trip to Aspen @ the Aspen Alps. When the time is right you will be here again!
While we can't invite you to come to Aspen now; we know you are longing to come. We are all so anxious to leave the house, get back to normal and travel again to your favorite destination. As you aren't here now, we wanted to share Aspen with you. There has been a great online collaboration for you to enjoy. Have fun!
* Virtual Tours offered by the Aspen Chamber  ~ explore here to see your favorite spots 
* Jazz Aspen Snowmass as a list of some great live streams for you to enjoy
* Colorado Experience ~ the fairy caves: Descend into the magical Fairy Caves – dubbed "The 8th Wonder of the World." Hidden inside Glenwood Spring's Iron Mountain, this living cave network inspires awe. But the caverns were nearly lost to time and were closed for over 80 years – until an engineer who happened to be a caver had a vision of how to return the magic to this fantastical place.
* Are you over 21, and ready for a challenge? Check out the Quarantine Cocktail Challenge by Apres Ski Cocktail Classic. 
* Aspen Historical Society is offering an online archive of great Aspen historical pictures and more. Take a look here.
* Aspen Ideas is offering a new platform: Aspen Ideas to Go with new frequent podcasts offered. 
* Aspen Art Museum  is offering online 
* ACES Nature Challenge for anyone to do in their own backyard. Take a look at their YouTubeChannel
* 5Point Adventure Film Festival has been posting recordings of their virtual '5Point Unlocked' film presentations, found on their YouTube channel here. 
* Missing your O2 yoga routine? Not to worry! They have a YouTube Channel to view many of their videos , virtual classes, or join a daily IGLive workouts.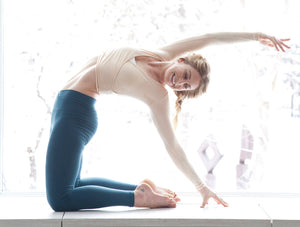 * Shopping in Aspen? It is still possible. Lots of retail stores have opened up their shops online. Take a look at a full list here.
* Theatre Aspen has put together a list of recommendtion of 10 musicals to watch, put together by the Theatre Aspen Staff. 
For Kids 
* Some fun coloring pages with scenes from Aspen can be found here. 
* Anderson Ranch is offereing Mandala Mondays coloring pages