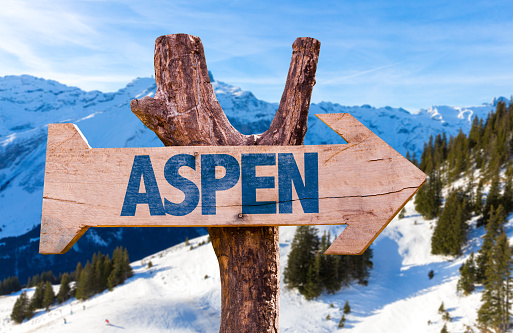 We always recommend checking with the Colorado Department of Transportation (www.cotrip.org) when planning your road trip in Colorado as road conditions are regularly affected by our mountain weather. 
******* CITY OF ASPEN ROUNDABOUT PROJECT , STARTING MARCH 14, 2022 *******
Here is an update on the City of Aspen Roundabout Project, which is starting March 14th. 
CO 82 Aspen Roundabout Project:
Traffic Impacts
Beginning Monday, Mar. 14 the outside lane of the Maroon Creek Roundabout will be closed to allow equipment to set-up and work on the clearing of shrubs and trees.
Eastbound or up valley traffic lane closures do not begin until 9 a.m. each day.
Westbound or down valley traffic lane closures begin at 7 a.m. each day.
Motorists should plan additional time for travel to desired destinations.
The Project
This is a surface treatment project in Pitkin County along Colorado Highway 82. The project limits are from Mile Point 36.5-40.5. The work consists of asphalt paving from the Aspen Airport Business Center east to the Maroon Creek Roundabout. The paving operation will be conducted at night. The Roundabout reconstruction will replace the existing asphalt surface with concrete paving. Additional work includes bridge maintenance, guardrail replacement, traffic signal controller upgrades, ADA ramp upgrades, and pavement marking.
Timeline
Milestone 1: Roundabout Reconstruction
Start date: March 14-18 clearing and grubbing of trees and bushes. Roundabout improvements begin mid April. Anticipated completion date: End of June
McLain Flats detour is initiated through this phase of the project beginning in mid April.
Milestone 2: Castle Creek Bridge maintenance
Start date: Early September
Anticipated completion date: Early October
Traffic is fully restored on Castle Creek Bridge. During this construction, traffic will utilize the Power Plant Road detour.
For questions about the project or to sign up for weekly traffic impact updates, contact:
Phone Hotline#: 970-457-0782
Directions taking the Independence Pass Route (SUMMER ONLY)
Take Interstate 70 heading west from the Denver airport until you reach the exit 195 to merge toward Leadville; take Highway 91 at Copper Mountain. Turn left off the exit ramp and go approximately 24 miles. Go through Leadville. Continue onto US-24 E/N Popular Street for a mile, and then turn right onto E 9th St. Turn left onto Harrison Ave for half a mile. Continue onto Silver Dr continue onto US-24 E/Front St. Go for about 14 miles and then turn right onto Highway 82 West. 
Once on Highway 82, Aspen is about 40 miles on a 2 lane road that is high, narrow and winding. Drive slowly and watch for bikers, rock climbers and animals. Once in Aspen, Highway 82 turns into Cooper Avenue. Turn left on Spring Street at the corner of City Market. At the stop sign, turn right on Durant Avenue and left on South Spring Street at the entrance to the Little Nell Hotel. The Aspen Alps office is at the end of Spring Street, curving to the left, directly behind the W Hotel,  next to Aspen Mountain. You can park your car in the Guest Check-In parking spot and the front office will be underneath the breezeway. Welcome!
Directions going through Glenwood Springs:
Once in Aspen, 82 takes a sharp turn to the right then a sharp turn to the left turning into Main Street. At the first light take a right on to Aspen Street.  Go 4 blocks, and turn left on Durant Avenue.  Pass Wagner Park and the bus station on your left.  Go to the stop sign where the gondola will be on your right.  At the entrance to the Little Nell Hotel, take a right on Spring Street.  The Aspen Alps office is at the end of Spring Street, curving to the left, directly behind the W Hotel, next to Aspen Mountain.  Please park in Guest Check In and come see us in the office for your check in.  
Safe Travels and We Look Forward to Seeing You Soon!