08/15/2023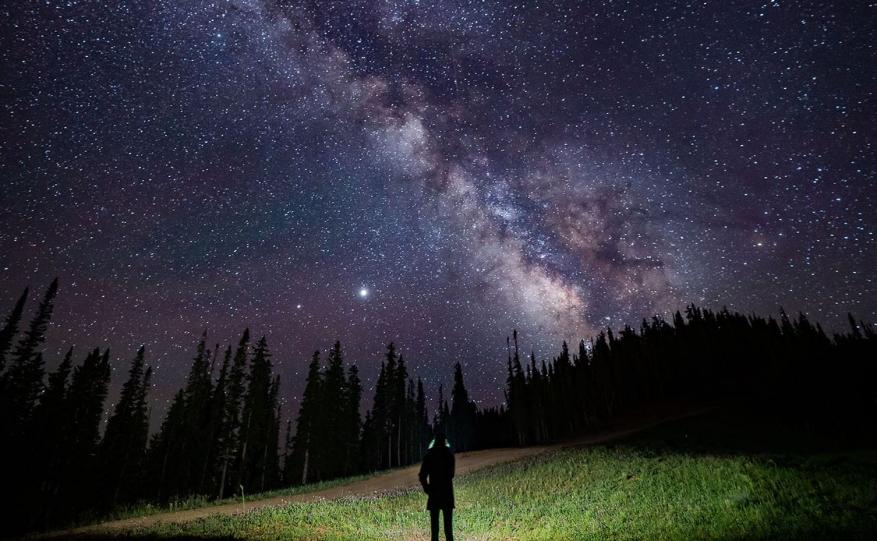 Aspen Center for Environmental Studies invites you to the top of Aspen Mountain for our annual Stars Above Aspen Astronomy Night on Thursday, August 15 from 6:00 – 10:00pm! In partnership with Aspen Snowmass, explore the cosmos from 11,212 feet at the Sundeck at this all-ages event that's sure to be out of this world.
The Silver Queen gondola will be open late for this special community astronomy night featuring a STARLAB planetarium tent, guided telescope stations, interactive presentations, legends and facts of the constellations, celestial crafts and games, star storytelling, a collaborative mural of the universe, physics experiments, and more.
The Sundeck Restaurant will be open for drinks and dinner. Guests should be prepared for evening mountain temperatures. A blanket for star-gazing and plenty of layers (including hats and gloves) are highly suggested.
The event is open to all ages.
Tickets will be sold through the Aspen Snowmass website.
What's Included
Gondola ride
Sunset Yoga
STARLAB
Collaborative Universe Mural
Planetary Walk
Cosmic Crafts
Guided Telescope Stations
Picnic Blanket Stargazing
Access to purchase dinner and drinks at the Sundeck
Cancellation Policy
Tickets are fully refundable if cancelled at least 48 hours in advance. To request a refund, please call Aspen Skiing Company at 800-525-6200. No refunds will be granted due to weather if operations remain open. No partial refunds will be granted.